Hannah Style -
Director and Founder
Hannah is a dietitian by day, and a community innovator the rest of the time, Hannah founded FEAST! with the view to marrying her work with her passion in 2015. Since this time, Hannah has directed FEAST! to become an inclusive space, and has focussed on the wider role FEAST! can play as a public health initiative.
Simon Style - Trustee (Finance)
Age 58, Chartered accountant, Company Director.
Experienced businessman working at a senior level for companies ranging from large multinationals to microcompanies in fields as diverse as high-tec and communications to property management and keycutting.
Involved with a variety of community organisations in various capacities from trustee to project co-ordinator to events organizer to entertainer.
Hana Mosavie - Trustee (fundraising)
Hana is the Fundraising Trustee, with previous experience at Great Ormond Street Hospitals Children's Charity, The Children's Society and NSPCC. Hana has volunteered with FEAST! and has helped create nutritious food for the residence of FEAST!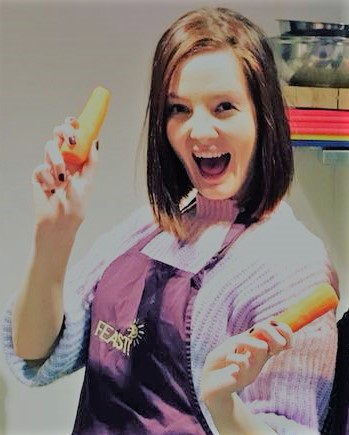 Natassja Etherington - Trustee (Human Resources)
Natassja joined the board of trustees in January 2018 after volunteering with FEAST! In 2017. She has a background in law and HR and when she's not at work you'll find her on the netball court or out running.

 
Angela Callis-Lewis - Volunteer Coordinator
Jonathan Mead - Trustee (Community Outreach)
Jonathan Mead is a Methodist minister based in Kilburn. He has been involved in many community projects including trustee of Waltham Forest Churches night shelter and chair of Waltham Forest Faith Communities Forum. He is very committed to health and and sustainability.